Standard Outside Oil Tank Installation 100 gal Primer Coated Tank. Includes Oil Line Protection with Haseloh Fuel Oil Safety Valve™.
Tank comes with grey primer coating (must be painted), Haseloh Fuel Oil Safety Valve™, one de-aerator, material, labor and disposal of old tank. Tanks are now required to be placed on 15 x 30 reinforced concrete supports. This is included in the installation.

Here are the B139-15 Code clearances required when replacing an outside oil tank (with the B139-15 section referenced):

- 1.5 m (5 ft) or more from tank to property line 7.3.3 (b)
- 1.5 m (5 ft) or more from tank to a means of egress i.e. doors, ramps or stairways 6.4.2
- 600 mm (2 ft) minimum termination point of vent pipe from operable window or opening 8.3.8 (c)
- 39" from tank to electrical meter 6.4.4 (d)
- Posts are required to protect the tank from impact if in a driveway. 6.4.1

Obviously there are other code requirements, but these are the main ones that sometimes can be an issue. In most cases we can find a solution without much of a problem. Sometimes it is just a matter of shifting the tank over, extending the fill and vent pipe or moving the tank to another location.

Our tank installations include a fuel oil safety valve in every installation. This added safety feature protects you, us and your insurer. This safety valve is installed in the tank outlet to prevent oil loss should the oil line be cut (i.e. vandalism) or damaged (i.e. lawn mower). The valve also protects against oil loss caused by oil pump failure, faulty fittings or loose filter heads. A tank installed without this valve has nothing to restrict oil flow should a breach occur. Even with the oil line coming off the top outlet, the contents of the tank will siphon if cut below the liquid level. In the case of a fuel pump failure, there is nothing to stop your basement from flooding with oil unless this valve is in your tank. Think of the mess a few liters of oil can make, let alone a full tank of oil! This valve will cut the oil flow off right at the tank. This is because the valve was made to be in a normally closed position. It only opens when the pump engages and generates a vacuum. If there is a breech in the oil line, a sufficient vacuum cannot be generated to open the valve. Like smoke detectors & security systems, it's better to have and not need, than need and not have.

Note: If you need help filling out an insurance form, please ask and we will assist you. Also, if you have an insurance policy that is expiring but cannot get an installation date in time, we can send a document to your insurer stating the date of installation. Most insurers will accept this with the understanding that they will be notified if the installation is cancelled. 

Licensed Oil Heat Systems Technician on every tank installation.
B139 Code Compliant Installations.


We are fully insured. We carry both General Liability & Environmental Insurance tailored specifically for oil heat installations.

Questions? Call us 902-468-1220. If you wish to have an in person discussion about your tank installation, come in and see us.


Note I: B139 codes must be met.
Note II: If tank is supplying more that one appliance (i.e. furnace and an oil fired hot water heater) add 325.00 + Tax for an additional deaerator.
View full details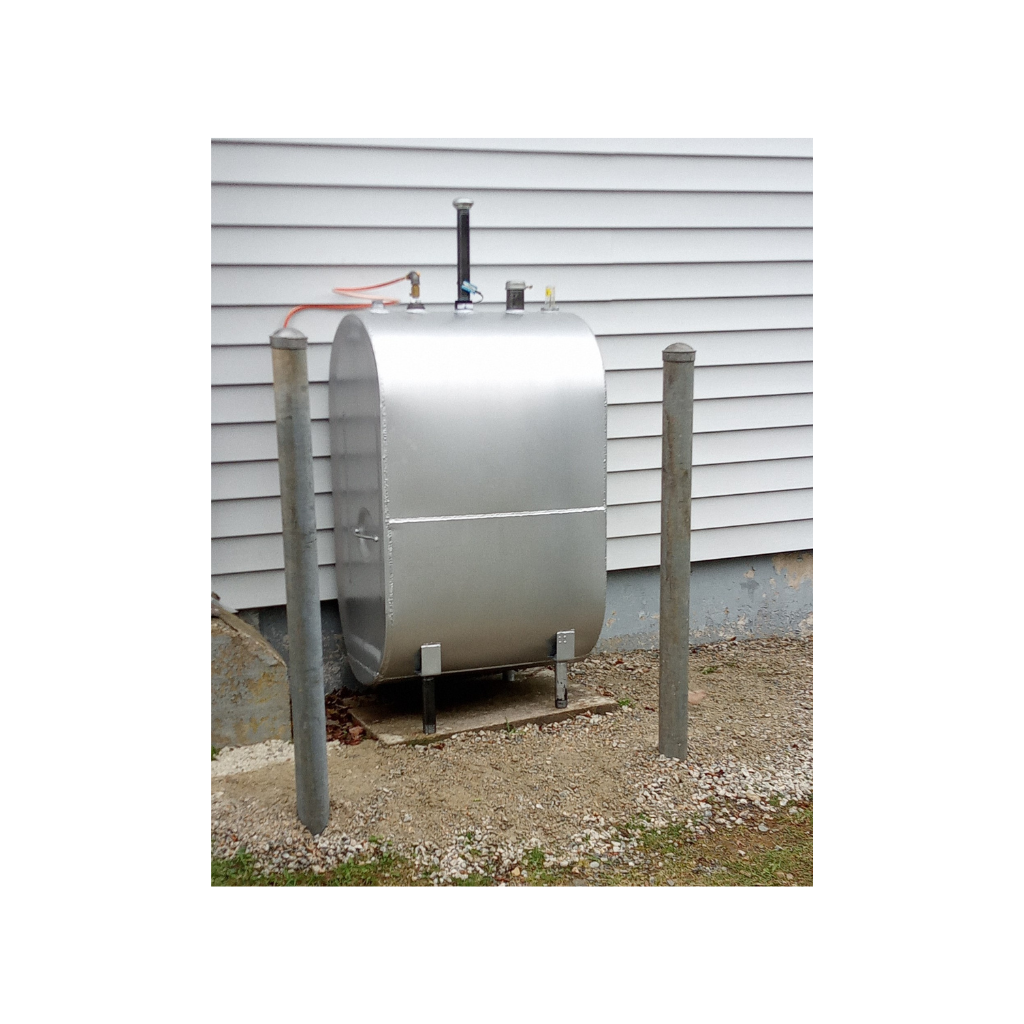 SUBHEADING
Recently viewed products